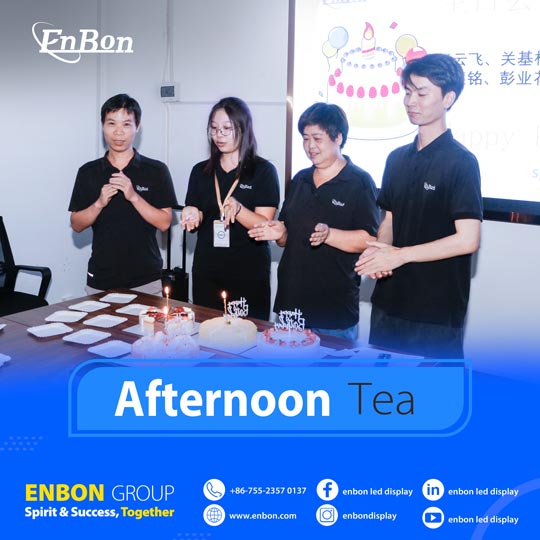 It's time for the long overdue afternoon tea! Today's event was a very special one, consisting of an afternoon tea with newcomer introductions, a birthday party and quarterly performance awards.

Every team needs new blood to grow and Enbon is no exception. In this afternoon, newcomers to Enbon introduced themselves to everyone and shared their own stories, interests and goals. Everyone gave them the warmth of the team with a round of applause.

New faces also represent new hope and potential. Let's look forward to their wonderful performance in the team together.

Enbon not only pays attention to the new employees, but also to the existing ones. Birthday parties are held for those who have birthdays in July and August, so that they can spend an unforgettable moment together.

Let the candlelight of the birthday cake flicker and fill the whole Enbon with blessings, and let everyone share happiness and create this unforgettable memory together.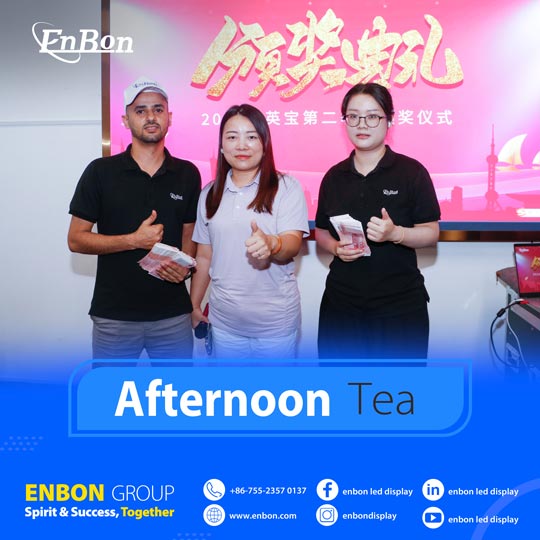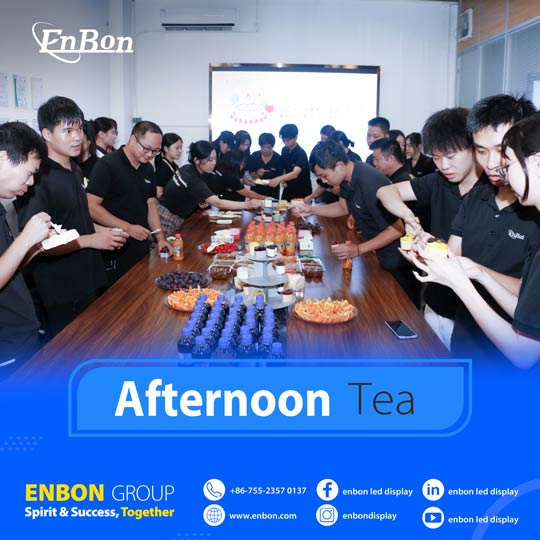 Of course, what is even more exciting today is the awarding of our second quarter results! Hard work is worth remembering. Congratulations to Wassef and Eloise! Your hard work and dedication is what keeps Enbon going.

The two Stars of the Quarter share their sales experience with us. Way to go Enbon! We had a great afternoon and are looking forward to the next relaxing event with all of you!